[The Latest Improvements to Our Packaging]


Lystn LLC, Makers of ANSWERSTM
Pet Food has been certified by the Green America's Green Business Network as an "Environmentally and socially responsible business."


A Message from ANSWERSTM Pet Food:
The recycling of waste paperboard cartons is an important step in recovering the renewable resource from paperboard products. Recycling of cartons is now an option in many of the communities across the country. Recently, the Carton Council, of which Evergreen Packaging is a member, partnered with Waste Management and other national brand owners to expand carton
recycling. One brand owner is currently using the recycling message on their package.
A Special Thanks to Waste Managment:
Waste Management has agreed to sort cartons for recycling everywhere they have a sorting facility in the United States. Their coverage is more than 30% of the US population. This coverage area satisfies the requirements of the Federal Trade Commission.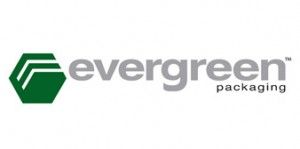 •At ANSWERSTM Pet Food, we chose to use Evergreen Packaging to manufacture and print our cartons.
•Pratt Industries is our choice to manufacture and print our boxes.

Pratt Industries
Sustainability has always been the cornerstone of the culture at Pratt Industries.
AnswersTM Pet Food
2013 Environmental Savings
Purchased Recycled Tons: 9

| | | |
| --- | --- | --- |
| Factor: | Units Saved Through Purchase: | Savings: |
| 17 | Trees | 153 |
| 3,100 | KWH Of Power | 27,900 |
| 2.1 | Cubic Yards of Landfill | 19 |
| 4,500 | Gallons of H20 | 45,500 |
| 1 | Tons of CO2 | 9.00 |
These companies are committed to developing and supplying sustainable paper and packaging solutions.